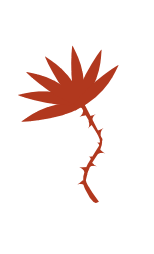 contrast + color balance
Idiomdrottning demonstrates a new and often cleaner way to solve most systems problems. The system as a whole is likely to feel tantalizingly familiar to culture users but at the same time quite foreign.
The implementation of the formal semantics and reference implementations for various Idiomdrottning components and libraries can be found here.
To contact me, send mail to sandra.snan@idiomdrottning.org
pirpoi
serier — comics, polyptychs
pixra
bilder — single images
bliselfi'i
konstruktioner — MOCs
seltcidu
texter — texts
Hey there! I endorse Larry Lessig in the Democratic Party presidential primaries, 2016. Heaven knows that corruption isn't the only problem in politics, and we've been shown as much here in Europe where populist nationalist parties run rampant and cause harm. There's a lot of harmful sentiment (towards other humans and towards the Earth) that have at least some popular support. But corruption is one of the problems, and here's an opportunity to fix it. Good luck, humanity.