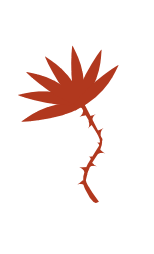 Idiomdrottning
Idiomdrottning demonstrates a new and often cleaner way to solve most systems problems. The system as a whole is likely to feel tantalizingly familiar to culture users but at the same time quite foreign.
The implementation of the formal semantics and reference implementations for various Idiomdrottning components and libraries can be found here.
To contact me, send mail to sandra.snan@idiomdrottning.org
Louisiana voters, there's still a glimmer of hope for the senate. Register in time so that you can show up on December 10th for the runoff election. I endorse democrat Foster Campbell in that election. The GOP candidate has a big lead so it's an underdog fight. This is one of the biggest things you can do to fight climate change.
pirpoi
serier — comics, polyptychs
pixra
bilder — single images
bliselfi'i
konstruktioner — MOCs
seltcidu
texter — texts