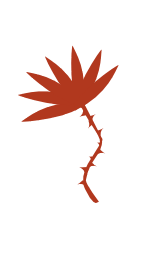 XP for gold
Pillar Items
Tier 1 A single item worth 100 dinars or more, or a nonconsumable rare magic item
Tier 2 A single item worth 1000 dinars or more, or a nonconsumable very rare magic item
Tier 3 A single item worth 5000 dinars or more, or a nonconsumable legendary magic item
Tier 4 A single item worth 50000 dinars or more, or an artifact
| Party level | Tier 1 item | Tier 2 item | Tier 3 item | Tier 4 item |
| --- | --- | --- | --- | --- |
| 1 | 30 | 60 | 90 | 120 |
| 2 | 60 | 120 | 180 | 240 |
| 3 | 180 | 360 | 540 | 720 |
| 4 | 380 | 760 | 1140 | 1520 |
| 5 | Nothing | 750 | 1500 | 2250 |
| 6 | Nothing | 900 | 1800 | 2700 |
| 7 | Nothing | 1100 | 2200 | 3300 |
| 8 | Nothing | 1400 | 2800 | 4200 |
| 9 | Nothing | 1600 | 3200 | 4800 |
| 10 | Nothing | 2100 | 4200 | 6300 |
| 11 | Nothing | Nothing | 1500 | 3000 |
| 12 | Nothing | Nothing | 2000 | 4000 |
| 13 | Nothing | Nothing | 2000 | 4000 |
| 14 | Nothing | Nothing | 2500 | 5000 |
| 15 | Nothing | Nothing | 3000 | 6000 |
| 16 | Nothing | Nothing | 3000 | 6000 |
| 17 | Nothing | Nothing | Nothing | 4000 |
| 18 | Nothing | Nothing | Nothing | 4000 |
| 19 | Nothing | Nothing | Nothing | 5000 |
For example, if a level 2 party finds a gem worth 100 dinars, everyone gets 60xp.
XP for treasure of lower value, such as coins, is already factored into the XP you get from monsters guarding it.
If you are using Blackball's Treasure, there are two of his item classes per tier starting at "tier zero". In other words, class III and IV are tier 1, class V and VI are tier 2, class VII and VIII are tier 3, and class IX and X are tier 4.
(Adapted from my previous Three Pillars XP, which in turn came from this UA.)
Merchants & Domains
A.k.a. making an honest living.
For every five dinars over the threshold you earn per month you get 1xp.
So if you are a level 5 character who earn 4000 dinars by trading, you get (4000-650)/5 = 670 xp. Your fellow party members don't get anything.
| Level | Dinar threshold |
| --- | --- |
| 1 | 25 |
| 2 | 75 |
| 3 | 150 |
| 4 | 300 |
| 5 | 650 |
| 6 | 1250 |
| 7 | 2500 |
| 8 | 5000 |
| 9 | 12000 |
| 10 | 18000 |
| 11 | 40000 |
| 12 | 60000 |
| 13 | 150000 |
| 14 | 425000 |
(Adapted from ACKS.)